Event attractions — creativity, expertise and experience
Thanks to high involvement in what we do, to high-quality services and excellent familiarity with the event sector, we have managed to gain trust of many Customers. We are not afraid of challenges and event attractions is what we are best at. Apart from popular entertainment, e.g. a photo booth or green screen, we offer extraordinary, customized event attractions which are a perfect match for the nature of a meeting.
To ensure our Customers always get the best, we reach for the most advanced technologies and cutting-edge solutions. We design, make and operate event attractions during the event. We have been on the market for 17 years and we have kept developing, expanding our scope of services. For your event, we create inimitable multimedia games and applications, we rent devices, entertainment machines and vending machines. Our event attractions are reliable, professional and innovative.
Dedicated multimedia games and attractions — make your event even more prestigious
Similar event attractions enjoy significant interest especially during promotional campaigns. This unique entertainment, referring to the event purpose, will help remember the product or brand and involve the participants. Event attractions in the form of fascinating games are a perfect solution also for corporate and team-building events. They will heat the atmosphere up and encourage to spend time together. Our products are polished up to the minutest detail. Mobile applications combine aesthetic appearance, intuitive operation and high functionality.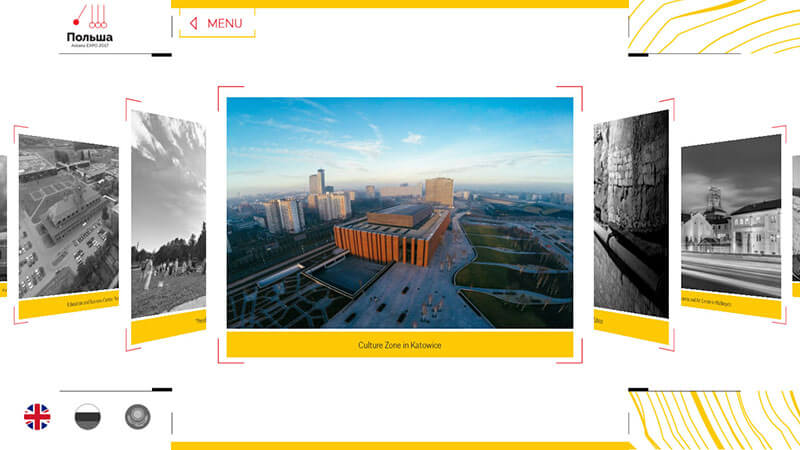 Expo 2017 Astana International
Touch-controlled interactive applications. This project presents the Polish achievements and technological solutions on an international scale.
More
Do your own
A tablet application. Users may create a personalized gadget together, e.g. a bag for some small things, a baseball cap or a T-shirt.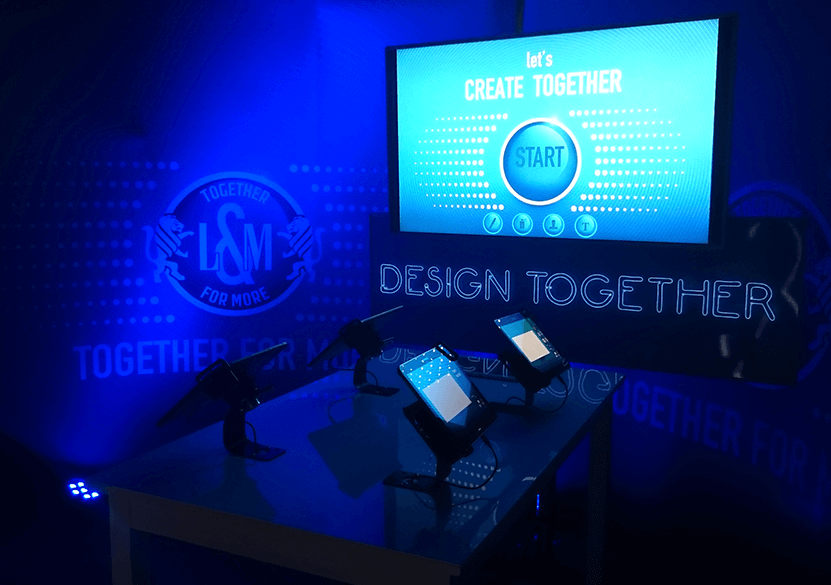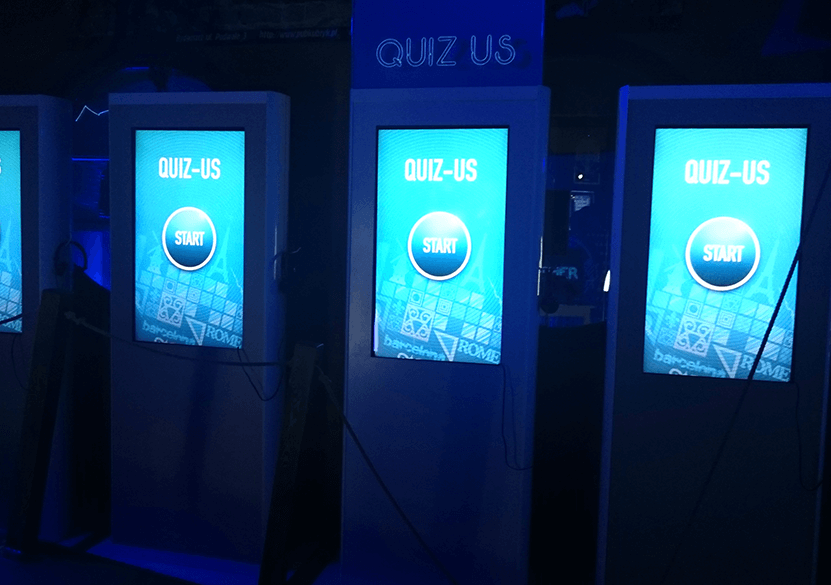 Movie quiz
This application makes it possible to watch a movie on interactive kiosks. Following the movie display, all participants take part in a quiz (at the same time) and respond to questions connected with the movie.
Table football
An interactive game controlled with your smartphone gyro. A game for two competing players who get points in a specific time.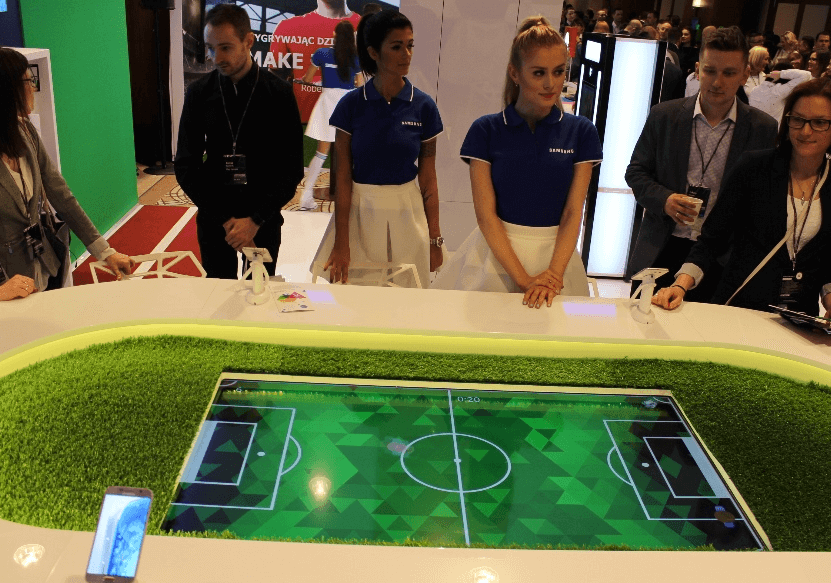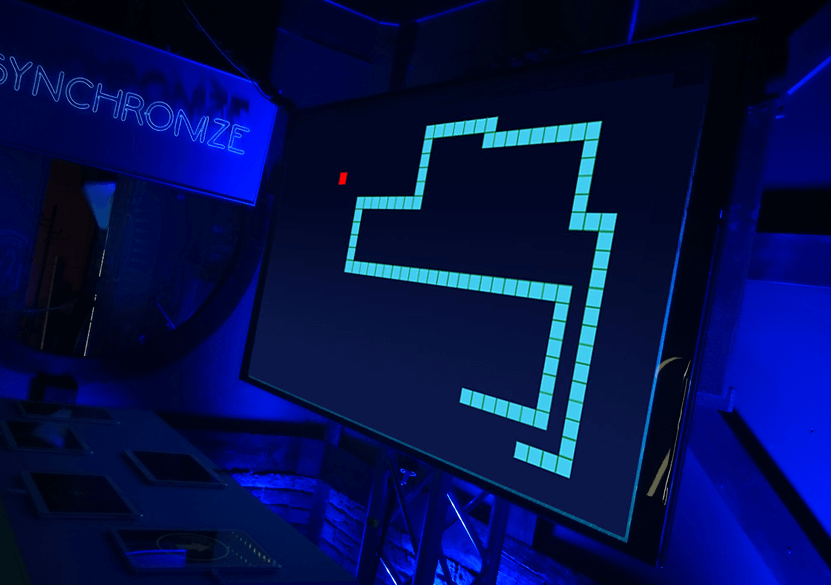 Snake
Team game controlled by means of tablets. Every player is responsible for a different snake movement direction. At the game end a ranking of the best teams is displayed.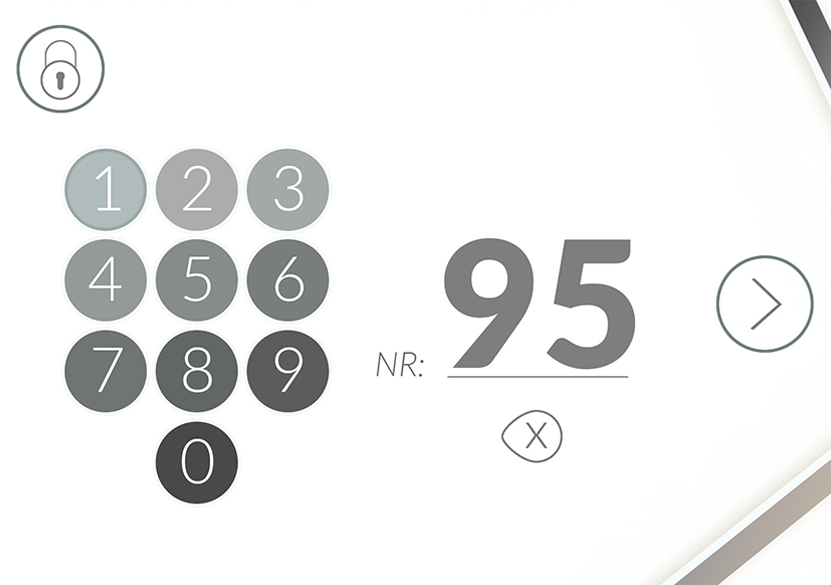 Electronic registration
A tablet and smartphone application for the organizers of mass events where the presence needs to be confirmed.
Use the vending machine potential
Although we have successfully completed many projects, we keep trying to set even higher standards. Event attractions in the form of vending machines are a highly effective marketing tool. Fun and a tiny gift are bound to arouse interests of your guests. We will create a dedicated machine and help you add some variety to your meeting. Our credentials are favourable opinions of our Customers, the group of whom is increasing day by day.
Joy meter
A device measuring your joy level. After an absorbing task is completed, it gives a gift.
See Case Study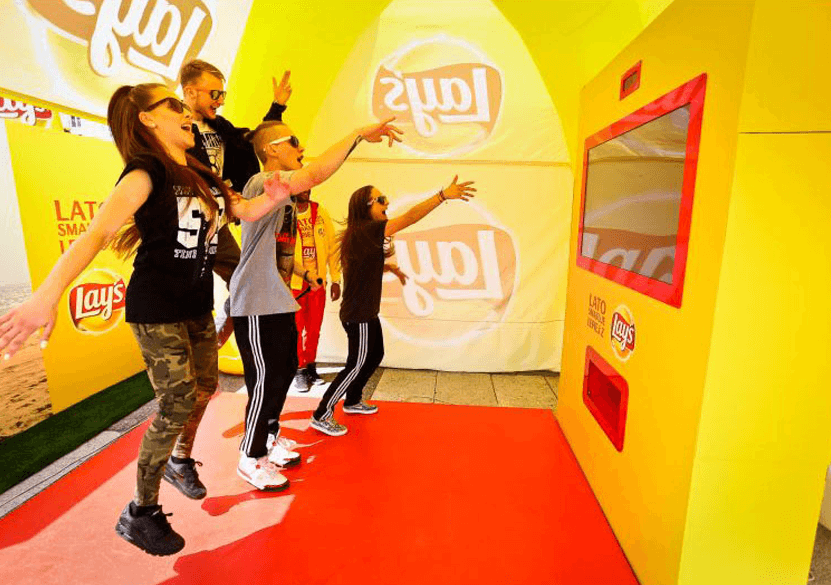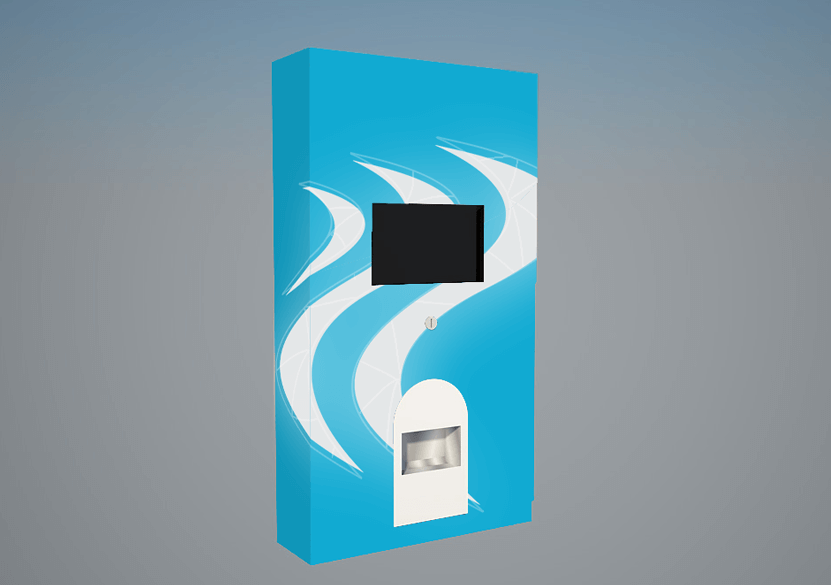 A machine vending glasses and vouchers
The machine recognizes two token types and uses it to give gifts.
We specialize in preparing devices for all sorts of trade fairs, marketing and event campaigns. We know how important it is to involve the participants, which is why we use gamification components in our projects, borrowing game mechanisms. Please see some examples of projects we are particularly proud of below.
Hammer force meter
A device which can be used by the participant to measure the hitting force. Its greatest asset is the resistance to heavy blows.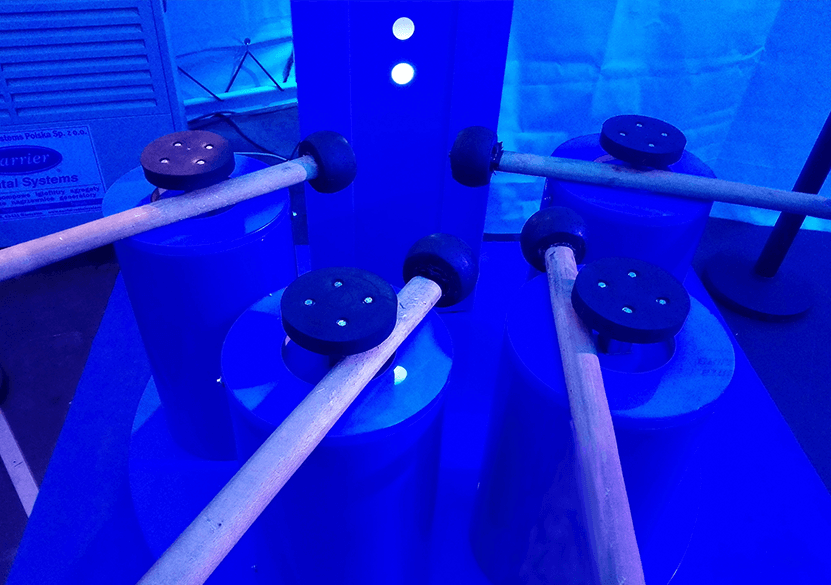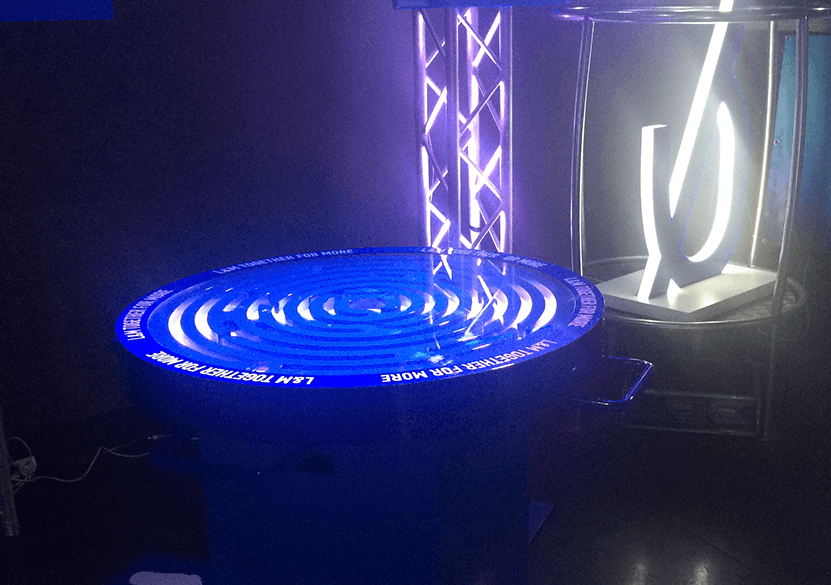 Labyrinth
A game controlled with participants' hands. The device has four holders enabling to control a ball moving along the track.
Multimedia tables and touch-controlled applications
Touch screens offer a multitude of opportunities. Our customers are offered multiple event attractions in the form of exciting, competition-based, touch-controlled games. We develop solutions both for tablets and for other multimedia devices. Particular fun is offered by touch tables and games prepared especially for them.
Touch controlled games — great entertainment with the cutting-edge technology
Thanks to using advanced kinetic systems, we create extraordinary games controlled with gestures or body motion. Such event attractions evoke participants' emotions and contribute to improving the event uniqueness. They change an ordinary meeting into an extraordinary one which will be difficult to forget. Such event attractions include e.g. an interactive floor and a Human Joystick.
Customized projects
We can boast of many successful projects created for our Customers. Developing the project, we combine various technologies and prepare creative solutions. We make event attractions for grand-scale events, galas and banquets, as well as for some smaller-scale events, trade fairs, promotional campaigns and corporate events. Our projects include e.g. an interactive fitting room or Thermoscanner.
We will try to make your event an unforgettable experience
It doesn't matter if you have an idea to make your event more attractive or you need some inspiration. We will help you implement your vision or prepare our own. Cooperation with us guarantees satisfaction and amazing results. The event attractions created by us will arouse participants' interest and help you reach your goal. Ensure your event has a unique setting and contact us. The result is bound to exceed your expectations.