Human Joystick
Create positive associations with the brand
Human Joystick is a motion-controlled game, based on the advanced, proprietary engine called GoFX. As the only technology in Poland, the system received a distinction during the international competition called Intel Business Challenge.
The attraction is perfect for all sorts of events, but also as a mini-game displayed in cinemas during the commercial break.
How does the device operate?
The event participants control an object on the screen with their body which constitutes a joystick
Advantages of the solution

A game for one or more players

You may play indoors or outdoors

Easy game rules you will come to understand quickly

A unique way to promote your brand among many people

A team game releasing positive emotions and associations with the brand

An attraction which involves the recipients and attracts their attention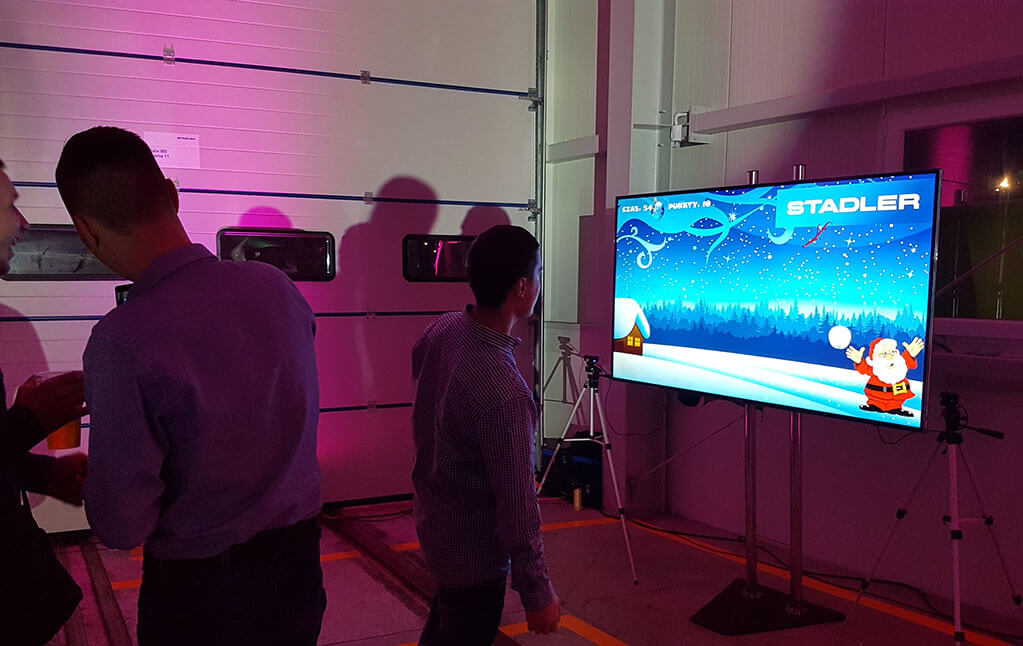 Branding / customisation
If you wish:
we can customise all the game mechanics to the content promoted by you
we will prepare customised graphic design and animation
we will place your corporate logo on the game board
ORDER
Examples of Human Joystick use
Events and advertising
(product promotion, company events, team-building events, galas)
Conferences and training sessions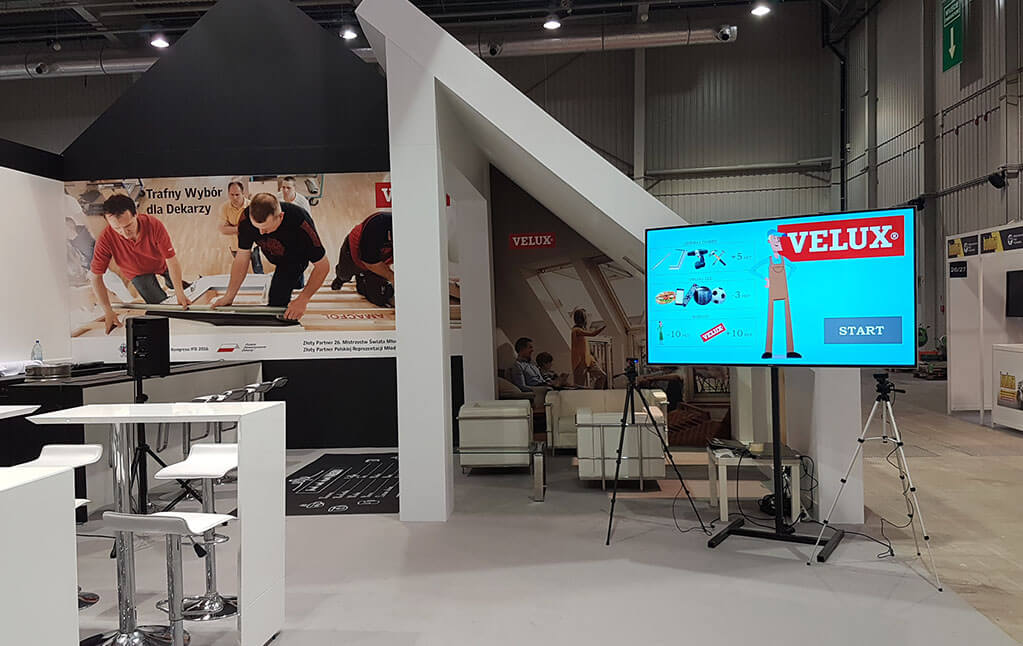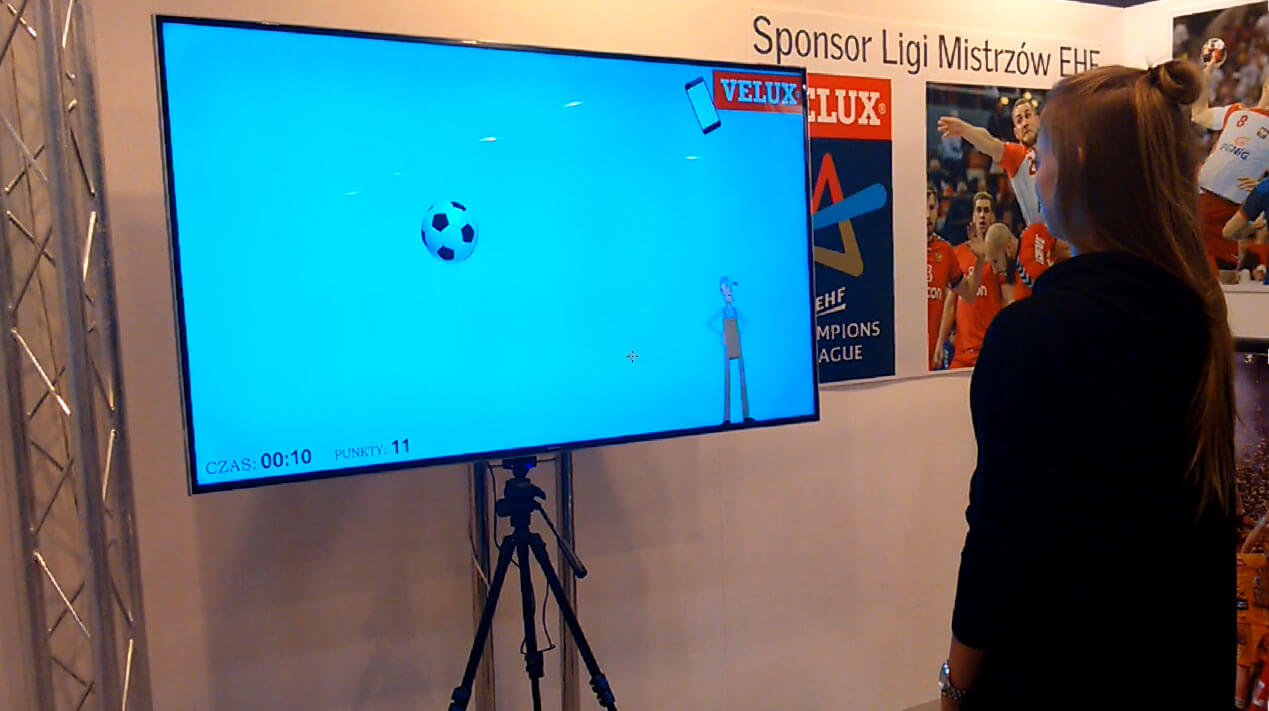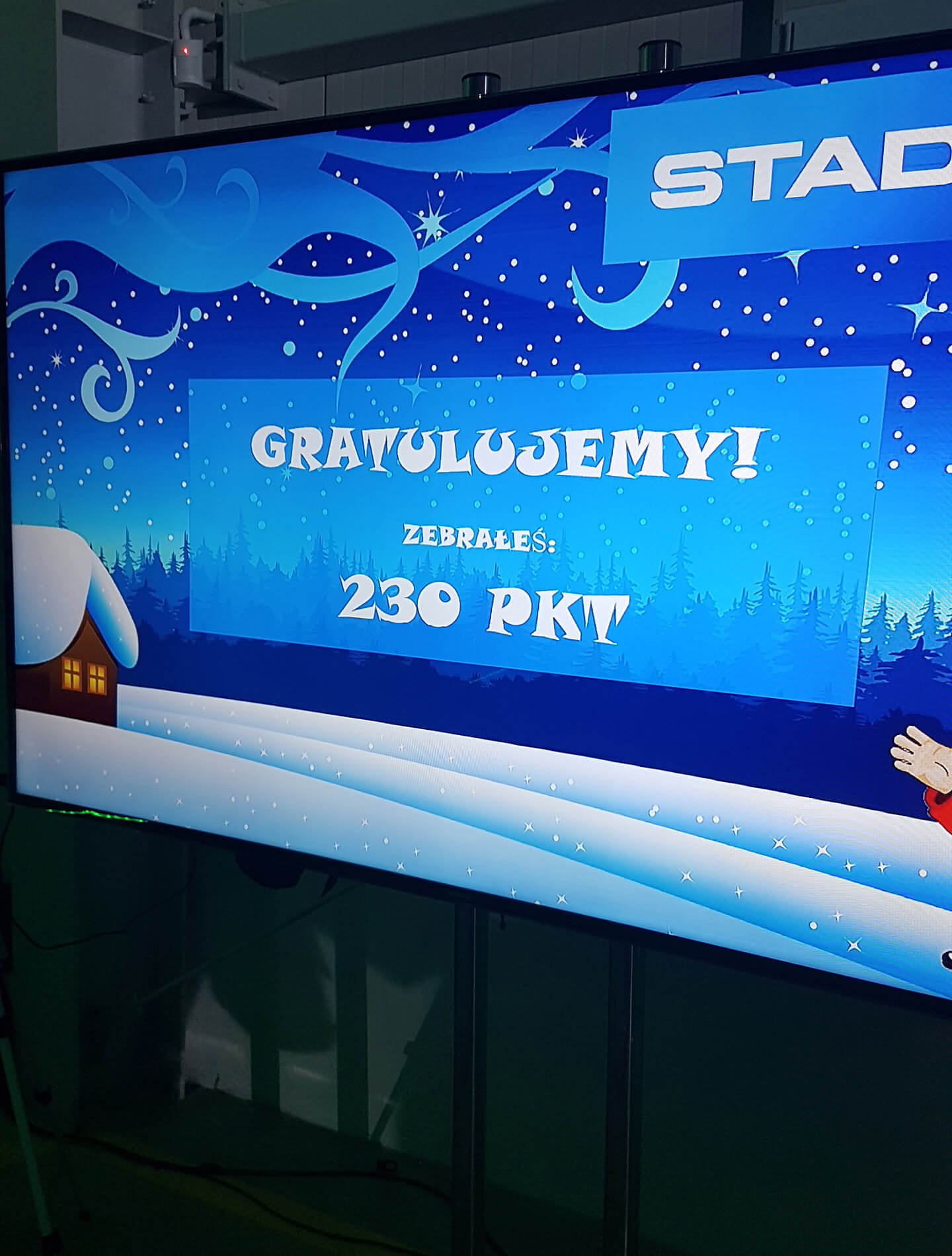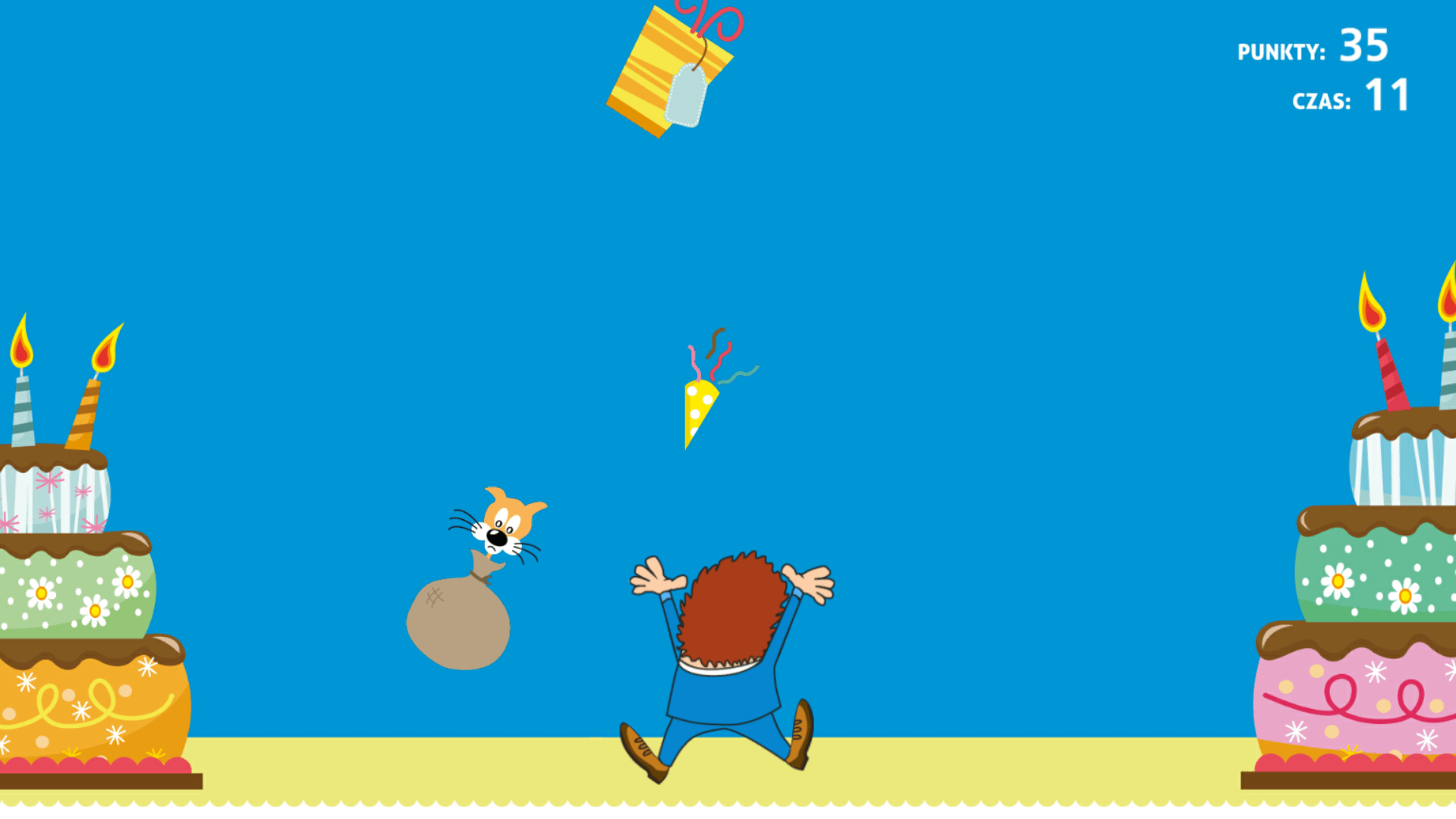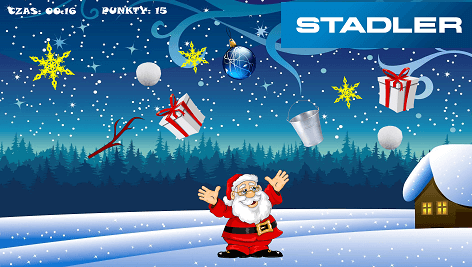 Human joystick — what is it?
To ensure extraordinary experience to your guests, it is worth opting for cutting-edge technologies and high-quality devices. One of them is an interactive game highly popular with participants of promotional meetings, fairs, conferences and other events. This motion-controlled game arouses emotions, excites and relieves the tension.
A human joystick guarantees unconventional entertainment at the highest technical advancement level. The more and more popular game, known as Human Joystick, can be seen also in cinemas when waiting for the film to start. It consists in using your body to control the object on the screen. The motion-controlled game requires high-quality electronic equipment. You may play both indoors and outdoors. A Human Joystick is a great game for one player and for a team. Its rules are very simple, even intuitive, so it can be played also by children. The motion-controlled game is not only an extraordinary attraction and a form of entertainment for meeting participants. Human Joystick is also a great advertising idea and an efficient marketing tool.
Human Joystick — the price will not deter you
An interactive game offers many opportunities for promotion. If you want your brand to be remembered by the meeting participants, choose Human Joystick. The device customisation price is attractive in relation to the level of the offered services and to what you gain. Customised graphic design and animation, a game referring to the content promoted by you and the presence of your logo on its board are just some options we can offer. The motion-controlled game will surely attract many guests who will take up the exciting challenge and try themselves in it. This fascinating interactive game will help them remember your brand and will arouse positive associations. See how fascinating the Human Joystick can be and enter the game.