Greenbox
A photo in any setting
Do you dream of a photo in the Himalaya mountains, against 8-thousand metre peaks? Or perhaps an express travel to the Moon? Thanks to Greenbox, you can take a photo in the remotest corner of the world despite staying put!
What is Greenbox? It is a mobile photo studio with a green background (the so-called green screen). It enables to take pictures in any scenery matching every event. The technology is used for all largest film productions with many special effects.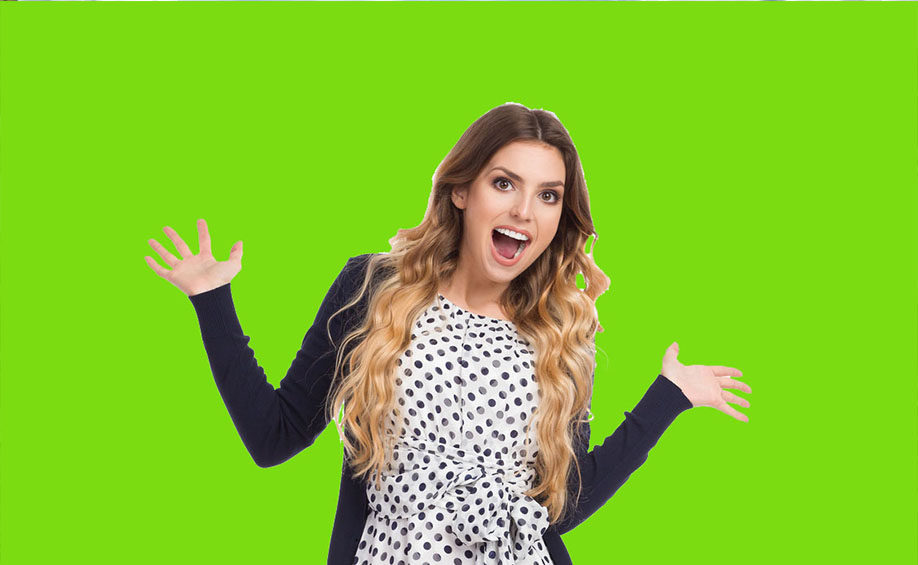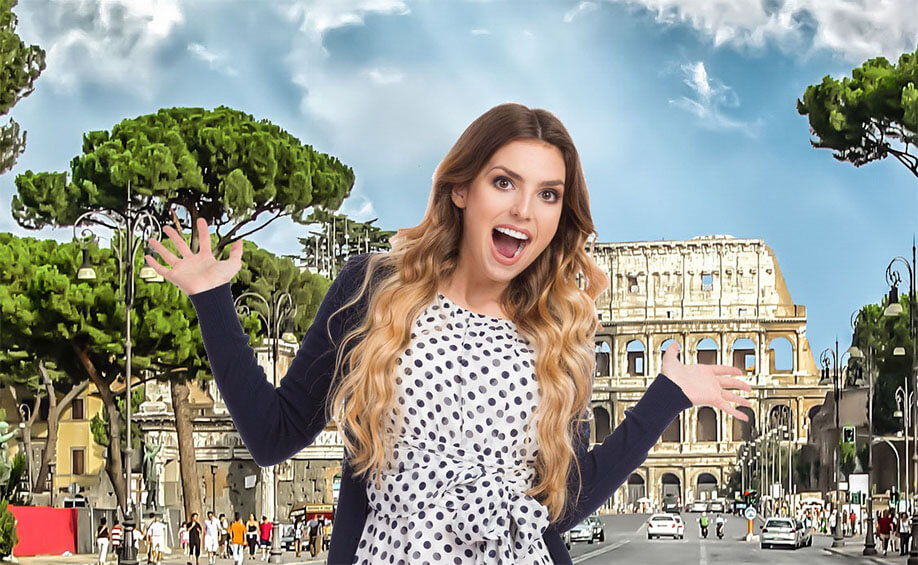 Advantages of the solution

The ability to take a photo on any background

The picture printed or sent by e-mail which will be shared by the participants in social media eagerly.

A unique keepsake from the event as if from a Hollywood film!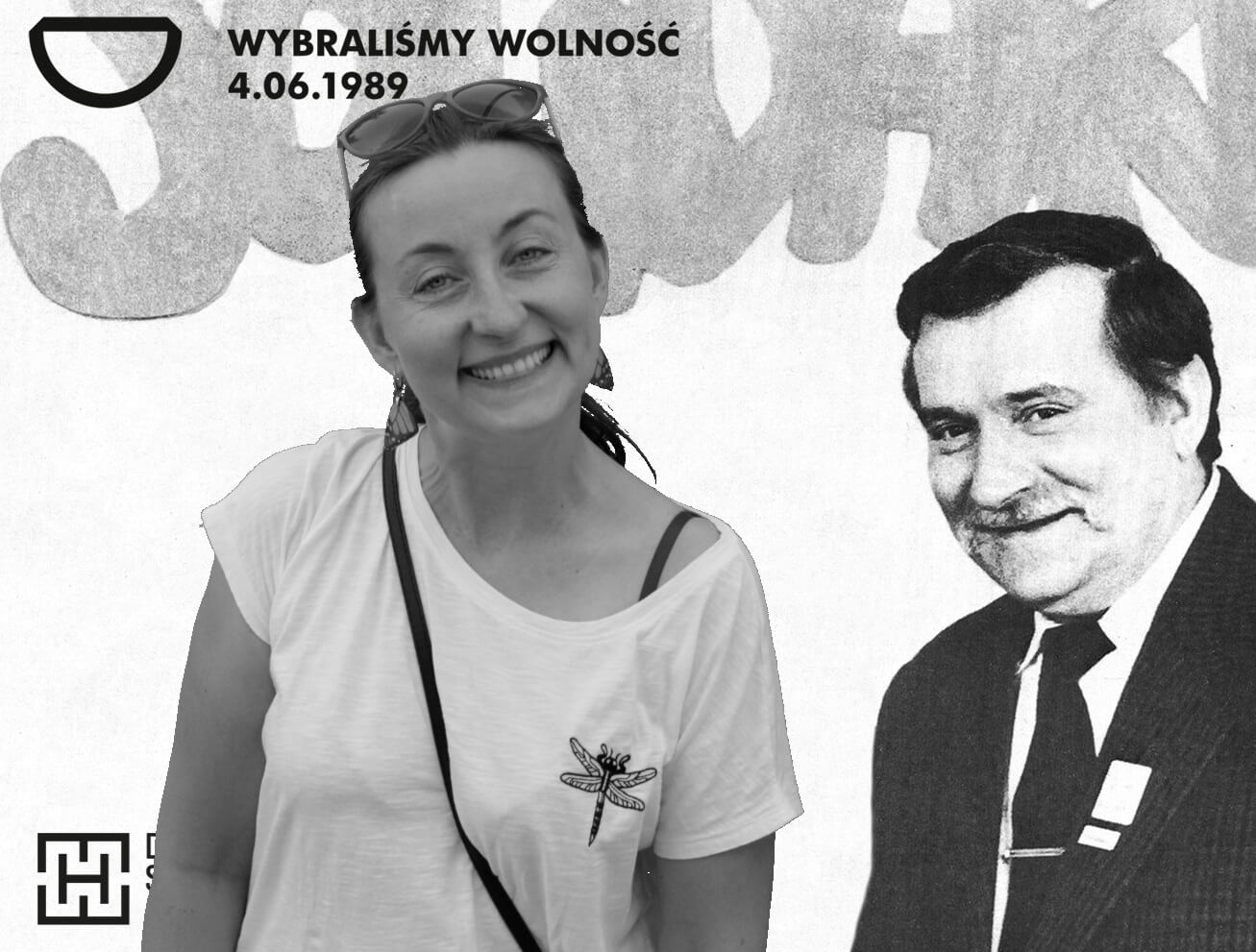 Branding
We will prepare individual branding if you want. The corporate logo can appear on the backgrounds where the participants are depicted.
ORDER
Examples of the Greenbox use
Events and advertising
(product promotion, company events, team-building events, galas)
Conferences and training sessions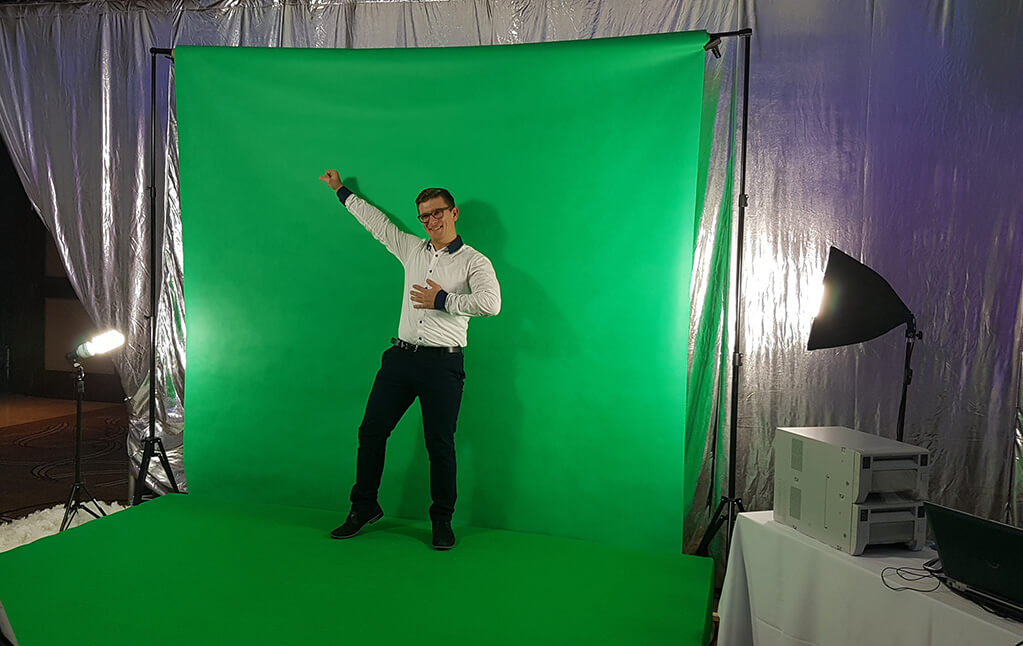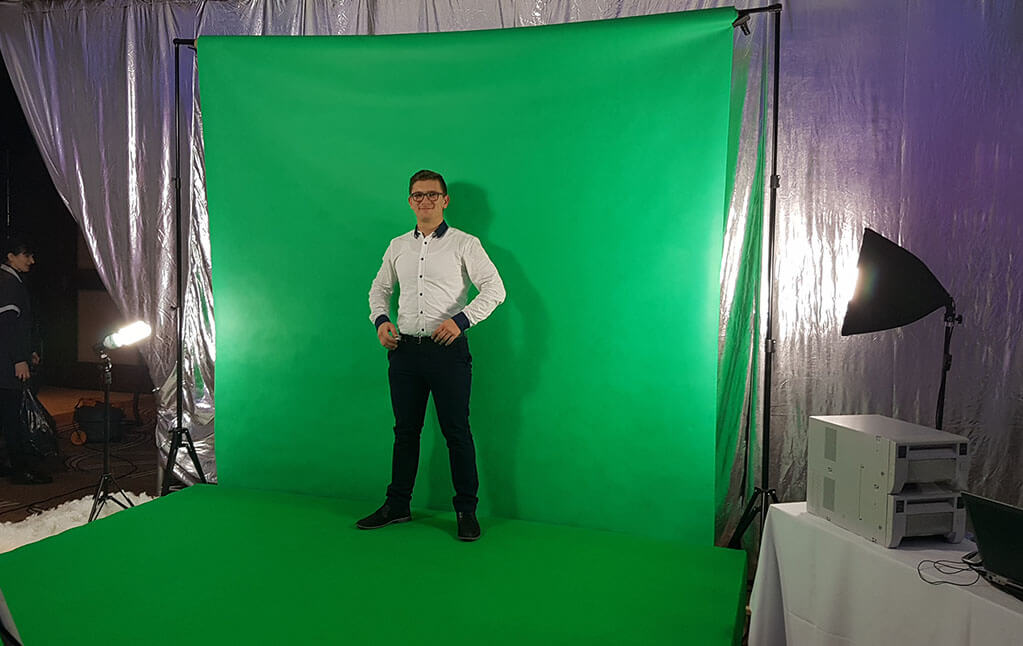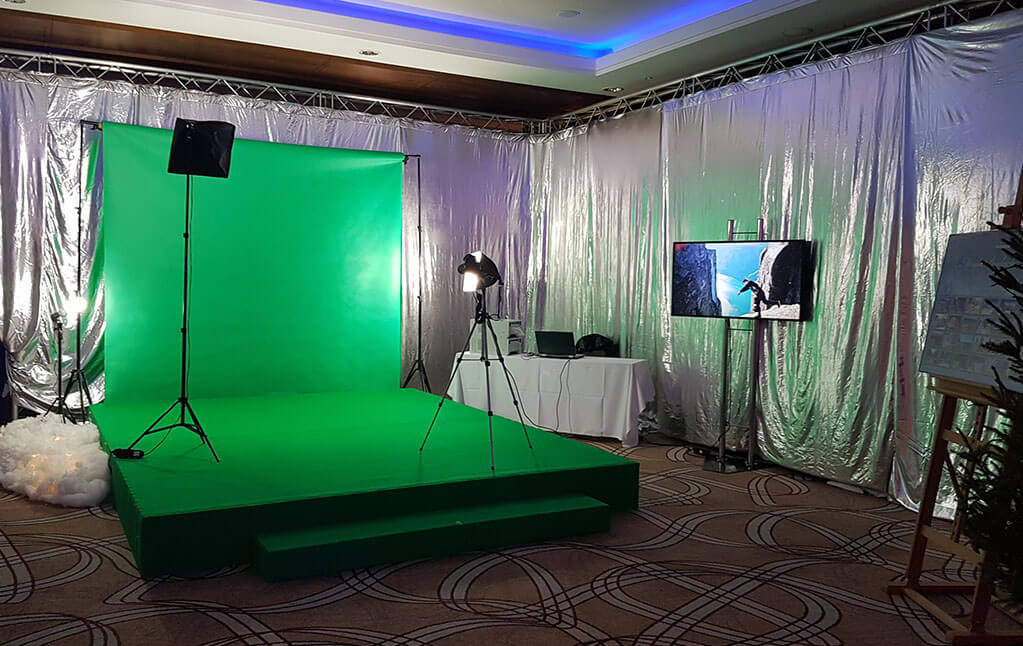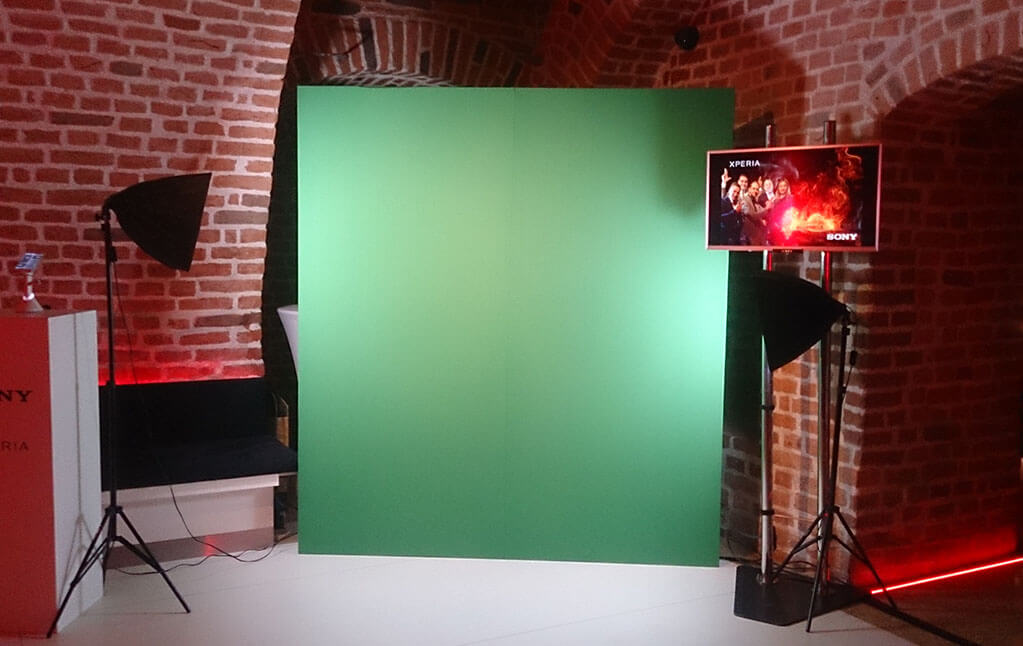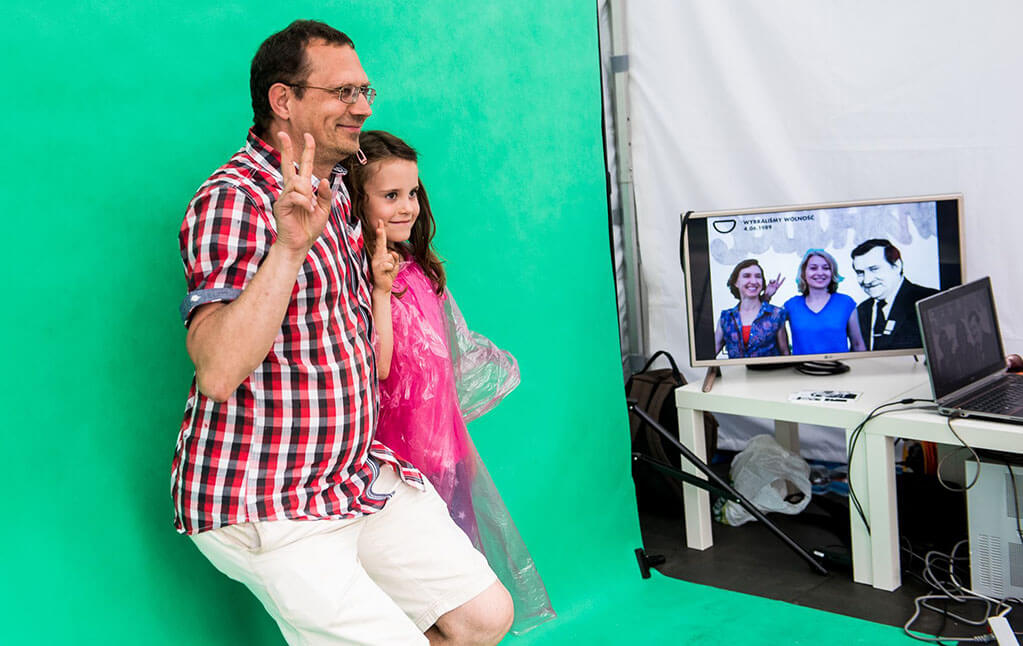 Greenbox — a photo booth with a green screen
Let us start from what the green box is. It is a mobile photo studio, the main component of which is green background, or a green screen. How is it done? It is enough to stand with your back to the green wall, take the appropriate pose and, once the photo is taken, enjoy a unique keepsake. However, in the photo the green screen is replaced by e.g. an amazing view from some distant place. Greenbox enables to find oneself in the dreamed-of place for a while, even if it's only in the picture. It is great fun for guests who need to use their imagination to pose against the green screen enthusiastically as if it was some extraordinary attraction. The Greenbox is used also in famous film productions, especially the ones with many special effects.
Greenbox — price for its presence at your event
A mobile photo studio is a great way of advertising. It is enough to choose the background which will promote the event indirectly and which will be associated with the brand. The green screen enthusiasts will surely return home with a photo helping to remember you and your products. What is more, they can share it in social media which will extend the group of prospective recipients of information about the event. Make your event more appealing, heat the atmosphere up and choose the greenbox. The price for renting the mobile studio is not exorbitant when compared to your profits. Thanks to the Greenbox, the guests will remember the event and a keepsake from it can even be placed in a frame. If the Greenbox is to be an efficient marketing tool, it is worth opting for customised branding and placing the corporate logo on the background. Thanks to the Greenbox, your brand will create pleasant associations among your guests which may translate into profits in the form of new customers.