Interactive vending machine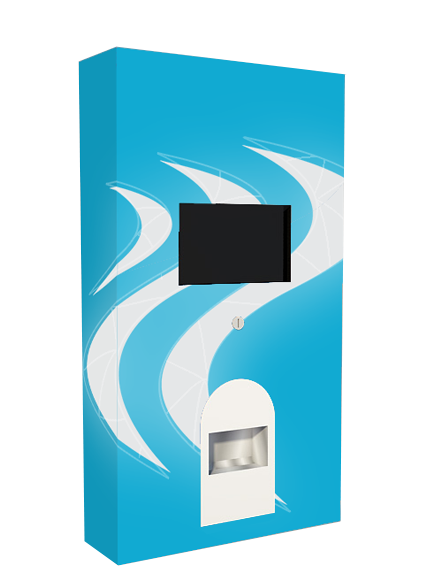 This summer one of the largest non-alcoholic drink producers worldwide prepared a campaign using the potential of interactive vending machines. This campaign with a broad reach is to last two months and is a surprise for everyone visiting the beach in Gdańsk.
Our contribution to that enterprise consisted in creating a device recognising two types of tokens, namely blue and black ones. When a blue or black token is inserted, the event participants receive a gift and they can choose from:
option 1: glasses in the colour of the token,
option 2: a special voucher enabling e.g. to meet a famous TV presenter, have a motor boat cruise, get a henna tattoo.
The vending machine displays the instructions on the screen, thanks to which the volunteers know what to do to receive a gift in the form of glasses or a voucher. To ensure absolute commercial success of the campaign, we did not neglect vending machine branding, placing the logo and stickers on it in the colours referring to the corporate identity of the brand.